Basic QI and Process Improvement | January 20th
Jenny Abercrombie

CPS 'Road to Reliability' Webinar Series
As part of its "Road to Reliability" learning series, the Center for Patient Safety is offering a webinar on Jan. 20, 2021, at 1 p.m. CST, "Basic QI and process improvement," during which Mike Taigman will show you how to eliminate weak points or bottlenecks in your operations. Attendees will learn:
The Model for Improvement framework for healthcare and safety performance improvement
The importance of tracking safety data and events over time
The value of and strategy for small scale testing of theories prior to implementation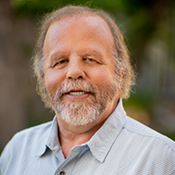 Mike Taigman uses more than four decades of experience to help EMS leaders and field personnel improve the care/service they provide to patients and their communities. Mike is the Improvement Guide for FirstWatch.
He teaches Improvement Science in the Master's in Healthcare Administration and Interprofessional Leadership at the University of California San Francisco and the Emergency Health Services Management Graduate Program at the University of Maryland Baltimore County. He's the author of "Super-Charge Your Stress Management in the Age of COVID-19."
Visit the CPS's "The Road to High Reliability" for additional information and to register