You may click on any of the Webinars below to view more information or to register. When a recording link is available, it will be posted within each Webinar's information.
---
Aug
10
Mon
AIMHI Webinar – High-Performance High-Value Operational Outcome Measures
Aug 10 @ 11:30 pm – 12:30 pm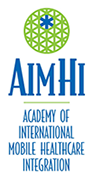 The need to optimize EMS operations has never been greater! Our profession is entering into one of the most challenging economic, clinical and human resources times in a generation.
Maximizing operational effectiveness leads to economic efficiency, but must be balanced with employee satisfaction. Ken and Jimmy have mastered the art of using data and metrics to identify opportunities for operational enhancements and implementing them with a focus on the impact to employees. They have also been literally on the front lines of the COVID-19 pandemic, giving them a unique perspective on the impact it will have on our profession for years to come. Attendees will learn the ways MedStar and Medic Ambulance develop, monitor, and improve their 5 most important ambulance service operational metrics.
Presenters:
Ken Simpson
Chief Operations Officer
Medstar Mobile Healthcare
Fort Worth, Texas
James "Jimmy" Pierson
President, Chief Operating Officer
Medic Ambulance
Vallejo, CA
Aug
20
Thu
Paramedic Chiefs of Canada – COVID-19 Webinar – EMS Performance in Times of COVID-19: Montreal's Experience | August 20th
Aug 20 @ 10:30 am – 11:30 am
Montreal was one of the regions hardest hit by the COVID-19 pandemic in Canada. As the situation progressed, Urgences-santé had to adapt and innovate in order to face this new reality. With the shut down of several links in the prehospital survival chain, the paramedics were left alone to face this invisible enemy.
Thanks to its many monitoring tools, Urgences-santé's management was able to quickly take advantage of the situation in order to measure, deploy and validate several actions in order to remain proactive and keep its employees and patients safe and healthy.
This presentation focused on the various monitoring strategies and mechanisms used by Urgences-santé to measure its corporate, clinical, and operational performance during the pandemic.
View/Download PDF of the slides
PCC 15th COVID-19 Webinar Resources & Links
FirstWatch Health Intelligence
Speakers:
Facilitator: Kyle Sereda
Webinar Facilitation and FirstWatch SitRep: Todd Stout
Advisors:
– Silvia Verdugo, MD, MPH, Medical Director – FirstWatch
– Pam Farber, RN, EMT-P, Public Health Advisor – FirstWatch
Guest Speakers:
– Eddy Afram, Commander, Urgences-santé
– Nicolas Roger-Belland, Statistics and Operations Research Advisor, Urgences-santé
The International Academies of Emergency Dispatch (IAED) are our partners in these COVID-19 webinars.
For further information visit www.paramedicchiefs.ca
Sep
21
Mon
Preparing for the Flu during COVID-19
Sep 21 @ 8:30 am – 9:30 am