2022 inaugural recipient, Matt Parrish, a captain with the Columbus (Ohio) Division of Fire was announced. See full article here.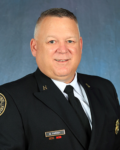 ---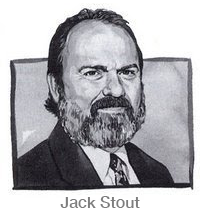 The Jack Stout EMS Fellowship, Endowed by FirstWatch, Provides Unique Opportunities for Leadership Development
PLATTE CITY, MO — The Jack Stout EMS Fellowship, endowed by FirstWatch, will be open to any aspiring EMS leader who is interested in acquiring the knowledge and skills to lead EMS systems now and in the future. Named for the late Jack Stout, considered to be the father of high-performance EMS systems, the Fellowship will allow selected individuals to learn the principles espoused by Stout:
How to be a people-centered leader. Someone who effectively puts patients, the people who care for them, and the people who support the process at the center of their strategy, daily decisions, and budget.
What and how it means to be data driven. Understanding how to request data, analyze the results, and make decisions using all kinds of system data.
The elements of improvement science. Using a structured process to drive improvements in everything from clinical care and employee joy to fiscal health and fleet reliability.
How to use systems thinking. Making better decisions moment by moment and engaging in more effective strategic planning requires a view of the big picture.
And much more.
The Jack Stout EMS Fellowship was developed by FirstWatch in cooperation with the Fitch EMS Foundation, a non-profit organization announced in August 2021 at the Pinnacle EMS Leadership Forum. Led by Jay Fitch, PhD, its mission is to build on Fitch & Associates' core value of leadership development by giving back through scholarships to emerging leaders.
"We strongly embrace the legacy of Jack Stout, who in fact served as an important mentor to me," said Jay Fitch, PhD.  "I am honored to have the Fitch EMS Foundation partner with FirstWatch to create the Stout Fellowship."
Jack Stout Fellows will attend the 2022 Pinnacle EMS Leadership Forum and either the Fitch Ambulance Service Manager (ASM) program or the Communication Center Manager (CCM) program with all expenses covered by FirstWatch. Fellows will be mentored by FirstWatch senior leaders Todd Stout, Founder and President, Randy Skomsvold, Vice President and Chief Operating Officer, Silvia Verdugo, MD, MPH, Medical Director, Mike Taigman, Improvement Guide, among others, including Jay Fitch, PhD and other members of the Fitch leadership team.
"FirstWatch is so proud of this partnership and opportunity for leadership development," said Todd Stout, son of Jack Stout and founder of FirstWatch. "Giving back to our profession is part of who we are and we appreciate how the Fitch EMS Foundation facilitated making this happen in my father's name."
Nominations for the 2022-2023 Fellowship will be accepted through June 15, 2022, and the chosen candidate will have the option of attending Pinnacle 2022, all expenses and registration paid. To apply, go to FitchEMSFoundation.org and select the Jack Stout EMS Fellowship, endowed by FirstWatch.


About FirstWatch  
FirstWatch helps public safety and healthcare professionals serve their communities through the use of technology and the science of quality improvement. Drawing on deep experience in emergency services, the FirstWatch team develops software and personalized solutions for over 500 communities across North America.
About the Fitch EMS Foundation
The Foundation was created by the EMS consulting firm Fitch & Associates and others who believe the future of the EMS profession requires the aggressive development of its future leaders. By providing scholarships, the Foundation opens the door to a community of high-performing emerging leaders who need a helping hand for a national perspective.
About the Pinnacle EMS Leadership Forum
Now in its 16th year, Pinnacle is the only leadership-focused national meeting that serves all EMS service models. Always located in a retreat-like setting, the conference is renown for its networking, mentoring and cutting-edge program. This year's Pinnacle will be at the JW Marriott Marco Island Beach Resort in the Gulf of Mexico in southwest Florida.
Contact:
Mike Taigman, Improvement Guide, FirstWatch
mtaigman@firstwatch.net
510-593-5730