Data-Driven Crisis Leadership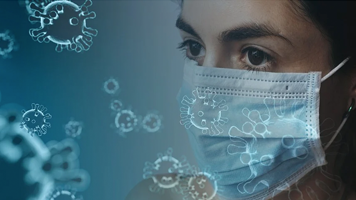 Over the last year several EMS organizations have closed their doors and some have barely survived—yet others have found ways to thrive. When a crisis hits, some EMS leaders hope, pray, and try to look like they have a handle on what's happening. Others are masterful at using their data to analyze what's really going on, to predict future issues, and to lead their teams through the crisis. In this session, some of the most effective leaders in EMS will share their data-driven strategies for leadership, including specific examples where data allowed them to prepare and plan for changes before the crisis hit.
Objectives:
Understand the power of data and information to help EMS organizations predict, plan for and mitigate crises
Describe specific ways data has helped EMS leaders adapt to crisis situations
Understand how to use data to develop staffing models for disasters and other critical situations
Mike Taigman, FirstWatch Improvement Guide, will facilitate leadership experts from Montgomery County Fire and Rescue, University of Washington, Snohomish Regional Fire and Rescue, and Cascade Medical.
Resources
Presenters:
Mike Taigman, MA Mike Taigman uses more than four decades of experience to help EMS leaders and field personnel improve the care and service they provide to patients and their communities. Mike is the improvement guide for FirstWatch and a nationally recognized author and speaker. He was the facilitator for the national EMS Agenda 2050 project and teaches improvement science in the Master's in Healthcare Administration and Interprofessional Leadership program at the University of California San Francisco. He will serve as host and facilitator for Conversations that Matter.
Tim Burns, MS, NRP Tim Burns is a captain with the Montgomery County, Maryland, Fire and Rescue Service, where he serves as the department's emergency medical and integrated health services quality improvement officer.
Catherine R. Counts, PhD, MHA Catherine R. Counts is a health services researcher and acting instructor with Seattle Medic One in the Department of Emergency Medicine at the University of Washington. Catherine also serves as a consultant for a variety of quality improvement and EMS related projects and is a columnist for EMS1.com.
Scott Dorsey, MS Scott Dorsey is deputy chief of Snohomish Regional Fire and Rescue in Washington, where he has served in the fire service for 30 years.
Pat Songer, NRP, FACPE Pat Songer is the chief operating officer of Cascade Medical, a non-profit critical access hospital in central Washington state, and the executive director of the National EMS Management Association. During his lengthy career in EMS, Pat led several EMS organizations in both rural and urban environments, most recently at UCHealth in Colorado.