Preparing for Seasonal Flu in a COVID-19 World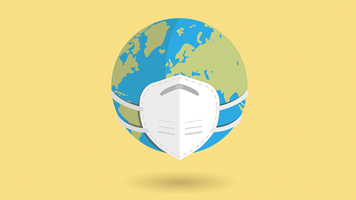 Fever, cough, difficulty breathing, body aches, chills.  Sounds like the beginning of flu season—or maybe the continuation of the COVID-19 pandemic. What's likely to happen as we enter flu season during a pandemic? What can EMS systems do to set their employees and their system up to safely and effectively handle this combination? Mike Taigman, Improvement Guide at FirstWatch, facilitated a conversation with infectious disease expert Pam Farber, RN and Silvia Verdugo, MD, PhD, medical director of FirstWatch.
Faculty:  Mike Taigman, MA, Silvia Verdugo, MD, Phd and Pam Farber, RN
Bios:
Mike Taigman, MA
Mike Taigman uses more than four decades of experience to help EMS leaders and field personnel improve the care and service they provide to patients and their communities. Mike is the FirstWatch Improvement Guide for FirstWatch and is a nationally recognized author and speaker.  He was the facilitator for the national EMS Agenda 2050 project and teaches Improvement Science in the Master's in Healthcare Administration and Interprofessional Leadership at the University of California San Francisco.  He will serve as host and facilitator for "Conversations that Matter."
Pam Farber, RN
As FirstWatch's Clinical and Public Health Advisor, Pam provides analysis and summarizes alerts, advisories, guidelines, and research on flu and other infectious disease outbreaks throughout the world.   She has worked in medicine for more than 35 years, as an RN, a firefighter/paramedic, and more than two decades as the paramedic instructor and infection control nurse for a busy urban fire-rescue department.  She is past chair and current member of the CBRN Committee of the  International Academies of Emergency Dispatch.
Silvia Verdugo, MD, PhD
Before becoming FirstWatch's medical director, Silvia was chief of the HIV and STD Prevention for the State Health Department of Baja California, Mexico. She earned her MD and MPH degrees through a joint program from the Universidad Autónoma de Baja California, Mexico and the University of California, San Diego. As a volunteer paramedic with the Mexican Red Cross, she experienced the different challenges of care in the field.  In her role as full-time medical director, Silvia provides guidance on all clinical issues and during COVID19 has been an invaluable resource to public safety and public health agencies.
COVID-19 Webinar