Durham Ransomware Attack 2020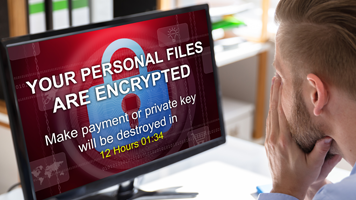 Few things in our work lives are more frightening than logging into your work computer to see a "Your files have been encrypted" ransomware message. This malware prevents you from accessing your own files. Most commonly the criminals that placed this on your system demand payment to decrypt your files. In some cases, they steal and make public private/protected information.
Ransomware is the most prominent and visible type of malware. The criminals that do this are getting smarter and sneakier about how they infiltrate your computers. Recent ransomware attacks on 911, healthcare, government, educational, and private systems have crippled the ability to provide crucial services.
In early March 2020, the County and City of Durham, North Carolina were struck by a massive ransomware attack that crippled all IT related services throughout both entities. The city and county share resources at multiple points including the 911 PSAP that allowed the infection to move onto both networks. Just as the COVID-19 crisis was starting to shut things down and COVID related 911 calls were increasing, Durham found itself with a major network crisis, all network and data systems were disabled. 911, EMS, fire-rescue, Sheriff, and police were back to having to do manual dispatching and paper logs and reports.
In this CTM our guests from Durham told us about the attack, what happened, how they mitigated the attack, the damages done, the lingering effects, and the lessons learned. This CTM will give you firsthand insight to an attack and the crisis that ensued, and the lessons learned will give you strategies to better position your organization if faced with an attack.
Presenters: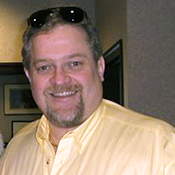 Bill Ott, FirstWatch – Cyber Security Strategist
Bill Ott brings more than four decades of emergency medical, military, defense intelligence, and special operations technology experience to FirstWatch. Bill has worked extensively managing secure data and voice communications networks and technologies involving wired, fiber, wireless, and satellite technologies with computers, radios, phones, and embedded technologies. He also has wide ranging experience managing firewall and VPN technologies and conducting both red and blue team exercises to test and validate deployed security technologies and their users. Bill is a frequent writer and speaker in EMS, intelligence, and technology journals and conferences.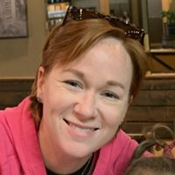 Leslie O'Connor – Enterprise Crisis Manager for Labcorp, Enterprise Business Resilience Unit
Leslie was previously the Chief Emergency Manager for Durham County (NC) Office of Emergency Services. During Leslie's tenure in Durham County, she managed the response to hurricanes, severe winter weather, civil unrest, malware attacks, and served as the COVID-19 Incident Commander.
Leslie's previous experience includes Radiological Emergency Preparedness in Wake County (NC) and Public Health Preparedness in Orange County (NC). She is a 2014 graduate of the University of North Carolina at Pembroke with a Master's of Public Administration concentrating in Emergency Management. She is a certified Project Management Professional through the Project Management Institute.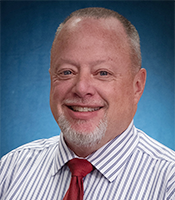 Mark Lockhart – Durham County EMS, Chief Paramedic
Mark Lockhart is the Chief Paramedic for the Durham County Office of Emergency Services' EMS Division in Durham, North Carolina. Prior to joining Durham County in November of 2020, Mark was the EMS Section Chief for the Wisconsin Department of Health Services. Mark's career spans 38 years and includes 31 years in fire-based EMS and serving as Chief of the Maryland Heights Fire Protection District in suburban St. Louis, Missouri and County Fire Chief in Stafford County, Virginia. His earlier career included working for a rural ambulance district, an air medical flight program, a level 1 trauma center, and teaching EMS professionals in the United States, Mexico, Great Britain, and Sweden.
Mark has served in leadership positions with the National Association of Emergency Medical Technicians and the International Association of Fire Chiefs' EMS Section. Hs is the recipient of several awards from both organizations, most notably the 2009 IAFC James O. Page EMS Achievement Award and a 2012 IAFC Meritorious Service Medal. Mark is a 2013 graduate of the University of Virginia Weldon Cooper Center for Public Service's Senior Executive Institute.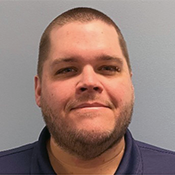 David Newberry – South Central Regional Coordinator for North Carolina 911 Board
David was previously with Durham Emergency Communications holding positions including Computer Systems Engineer, Assistant Training Coordinator, Communications Training Officer, and Communications Officer. David supported responses to severe and winter weather events, civil unrest, and other significant events.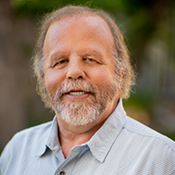 Mike Taigman, FirstWatch – Host
Mike Taigman uses more than four decades of experience to help EMS leaders and field personnel improve the care and service they provide to patients and their communities. Mike is the improvement guide for FirstWatch and a nationally recognized author and speaker. He was the facilitator for the national EMS Agenda 2050 project and teaches improvement science in the Master's in Healthcare Administration and Interprofessional Leadership program at the University of California San Francisco. He will serve as host and facilitator for Conversations that Matter.