Grant me the Money! – Finding, completing, and winning grant funding in the public sector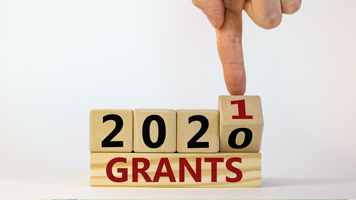 More than $600 billion in nationwide grants is available to public safety agencies and local government each year—
but it can be difficult to navigate through the grant process. Few agencies have grants experts on staff, or the time to research opportunities and develop grant applications.
February's "Conversations That Matter" consulted the professionals on where grant sources are, the methodology for completing applications, the key elements and evidence needed to write a successful grant, and the timetable for grant production.
Host Mike Taigman is joined by grants experts Sarah Wilson and Stephanie Bays from Lexipol, the company behind EMS1, FireRescue1, and Police1. They have been helping public safety find and secure grants for more than 20 years. Additionally CTM regular Rob Lawrence offers his experience from years of successful grant applications.
In true CTM style, there were plenty of contributions from attendees as well.

Guest Experts: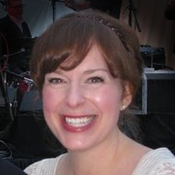 Sarah Wilson, Vice President Grants – Lexipol
Sarah Wilson is the Vice President of the Grant Division at Lexipol.  She has been with the company since 2007 and started the Grant services division in 2009. The mission of Lexipol is to use content and technology to create safer communities and empower the men, women and organizations that serve them. Since 2009, Sarah has worked tirelessly to build the Grant Services Division from a small sponsored microsite to a multi-million dollar revenue business. She has built an impressive team and worked hard to make sure all are aligned with the Grants mission, which is evident in their results. Sarah's team is responsible for generating $300M in funding and currently servicing a network of 60k depts and municipalities for grant help. Sarah effectively runs three sub businesses at Lexipol – a corporate sponsorship business, a grant services business and a SaaS workflow business supporting grant lifecycle management. Prior to Lexipol, Sarah held various marketing and organizational management positions within financial services. She earned her bachelor's degree from the University of California at Davis. A west coaster her entire life, Sarah was born in Honolulu, Hawaii, raised in Southern California and currently calls San Francisco home.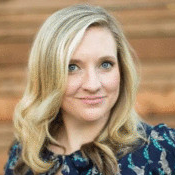 Stephanie Bays, Director of Grant Operations – Lexipol
Stephanie Bays has a Master of Public Administration and has led in a direct service role and in an administrative capacity for the public and nonprofit sectors for ten years. Most recently, Stephanie served as the Grant Manager for the Dallas County Juvenile Department, where she directed a team in developing, writing, and managing pre- and post-award grant processes. While authoring, securing and maintaining a competitive grant award amount of approximately $2.1 million for the department over the course of her tenure, she also helped secure over $1 million in federal funding for the County, which benefited local first responders and Dallas County youth. Federal, state, and local grants were awarded under the Criminal Justice Division, which consisted of JAG, Specialty Court, and Juvenile Justice allocations, through the Office of the Texas Governor, the Texas Juvenile Justice Department, the Bureau of Justice Assistance, and the Office of Juvenile Justice and Delinquency Prevention. Stephanie has an array of experience in other funding opportunities, as well, which includes topics on Career and Technical Education (CTE), Diversion programming, and Human Trafficking. Finally, she implemented best practices in grant making, contract monitoring, and spending under the advisement of a community board to distribute juror fund donations of $300,000 annually, which was distributed to internal County programs and to innovative non-profit organizations.
Facilitators: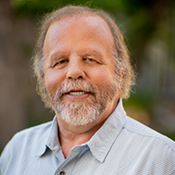 Mike Taigman, MA
Mike Taigman uses more than four decades of experience to help EMS leaders and field personnel improve the care and service they provide to patients and their communities. Mike is the improvement guide for FirstWatch and a nationally recognized author and speaker. He was the facilitator for the national EMS Agenda 2050 project and teaches improvement science in the Master's in Healthcare Administration and Interprofessional Leadership program at the University of California San Francisco. He will serve as host and facilitator for Conversations that Matter.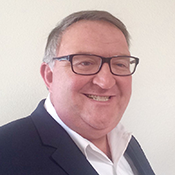 Rob Lawrence, MCMI
Rob has part-time roles as Director of Strategic Implementation for Pro EMS of Cambridge, Mass. and the Executive Director of the California Ambulance Association. Rob is also the Principal of Robert Lawrence Consulting. Rob served as the California COO with Paramedics Plus after nine years as the COO of the Richmond Ambulance Authority. Prior to that, he was the COO for Suffolk as part of the East of England Ambulance Service. He is a graduate of the UK's Royal Military Academy Sandhurst, serving for 23 years as a Medical Support Officer. Rob is the Communications Committee Chair of the American Ambulance Association, a member of the EMS World Advisory Board, and an accomplished writer, broadcaster and international speaker.
Related Events