Too Tired to Manage Fatigue
March 23 | 9:00 am

-

10:30 am

PDT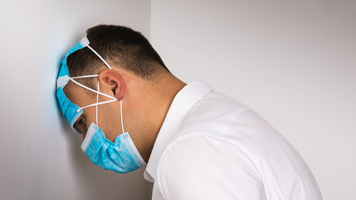 Folks are tired. Tired of dealing with the virus, on and off duty. Tired of managing family and work life during COVID. Tired of masking, double masking, donning, doffing, disinfecting, and singing the Happy Birthday song at the sink. During this Conversations That Matter we, and our world class guest experts, will explore fatigue, fatigue management, and how to safely ride out the rest of this pandemic.
Guest Experts: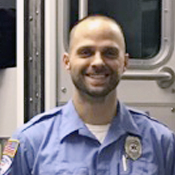 P. Daniel Patterson, PhD, NRP
Associate Professor – James O. Page Professor of Emergency Healthcare Worker Safety
Department of Emergency Medicine, University of Pittsburgh
Daniel Patterson is a nationally registered paramedic who regularly works night shifts in an urban/suburban region of Pittsburgh Pennsylvania. He is also an associate professor of emergency medicine at the University of Pittsburgh School of Medicine's Department of Emergency Medicine. He leads numerous research projects, including The EMS Shift Work Project (www.emsshiftwork.org) and the EMS Evidence-Based Practice Center (https://www.emergencymedicine.health.pitt.edu/research/EMS-EPC).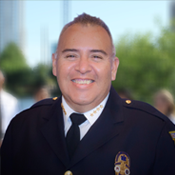 Ernesto Rodriguez
EMS Chief – Austin/Travis County
Ernesto Rodriguez has 40 years of experience in emergency medical services including fire service, statewide, private sector, and municipal third service models. Ernesto currently serves as EMS Chief at Austin-Travis County EMS in Austin Texas. Chief Rodriguez holds a bachelor's degree in Emergency Management Administration from West Texas A&M University and a master's degree in Ministry from Liberty University.
Chief Rodriguez completed training through the Institute for Healthcare Improvement and is an Improvement Advisor specializing in emergency medical services. He also served on the Technical Expert Panel of the EMS Agenda 2050 project. As one of ten members of the Agenda 2050 project, Chief Rodriguez is playing a pivotal role, along with experts from across the nation, in developing the future vision of the EMS industry.
In his free time, Ernesto enjoys playing tunes on his guitar and building projects in his wood shop. He enjoys time at home with his wife, daughter, and their pets.
Facilitators: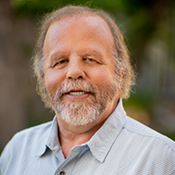 Mike Taigman, MA
Mike Taigman uses more than four decades of experience to help EMS leaders and field personnel improve the care and service they provide to patients and their communities. Mike is the improvement guide for FirstWatch and a nationally recognized author and speaker. He was the facilitator for the national EMS Agenda 2050 project and teaches improvement science in the Master's in Healthcare Administration and Interprofessional Leadership program at the University of California San Francisco. He will serve as host and facilitator for Conversations that Matter.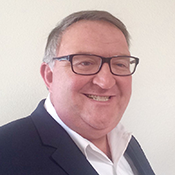 Rob Lawrence, MCMI
Rob has part-time roles as Director of Strategic Implementation for Pro EMS of Cambridge, Mass. and the Executive Director of the California Ambulance Association. Rob is also the Principal of Robert Lawrence Consulting. Rob served as the California COO with Paramedics Plus after nine years as the COO of the Richmond Ambulance Authority. Prior to that, he was the COO for Suffolk as part of the East of England Ambulance Service. He is a graduate of the UK's Royal Military Academy Sandhurst, serving for 23 years as a Medical Support Officer. Rob is the Communications Committee Chair of the American Ambulance Association, a member of the EMS World Advisory Board, and an accomplished writer, broadcaster and international speaker.