Offload Delays and Diversions During COVID
This session was a special installment of the Conversations That Matter series, followed by a 30 minute session on practical tools for FirstWatch customers and interested Public Safety agencies.
Offload delays and hospital diversions have been around for a long time – COVID is making them worse. In some areas much worse, and the potential effect on patients are dominating the news headlines.
We invited some folks who've come up with innovative ways to lead through this along with leaders from some of the hardest hit areas to join us. For a Conversation That Matters.
Resources:
Guest Experts: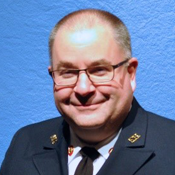 Alan Butsch, Battalion Chief, Montgomery County Fire & Rescue Service
Alan is a 30 year veteran of the Montgomery County (MD) Fire & Rescue Service and also an active volunteer in his community in rural Frederick County, Maryland. Alan has been an active fire service instructor for over 20 years, and is also currently a lecturer with the EHS Department at the University of Maryland-Baltimore County.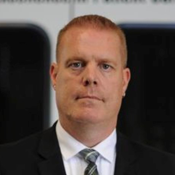 Stephen Van Valkenburg, BSc. CMM III CEMC, Chief, Region of Waterloo Paramedic Services
Stephen has been leading paramedic systems in Ontario Canada for more than two decades. Currently he is the Chief of Waterloo Paramedic Services and is a member of the board of the Ontario Association of Paramedic Chiefs.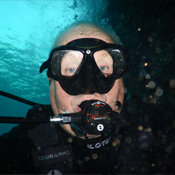 Bill Weston, Director of Operations of Falck Mobile Health Corp, DBA Care Ambulance Service.
As the Director of Operations, Bill provides overall direction and coordination of ambulance field services. Care Ambulance has serviced the greater LA and Orange County area for over 50 years. Care Ambulance provides 9-1-1 services in both Orange and LA County.
Facilitators: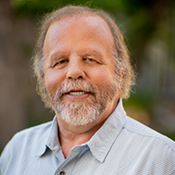 Mike Taigman, MA
Mike Taigman uses more than four decades of experience to help EMS leaders and field personnel improve the care and service they provide to patients and their communities. Mike is the improvement guide for FirstWatch and a nationally recognized author and speaker. He was the facilitator for the national EMS Agenda 2050 project and teaches improvement science in the Master's in Healthcare Administration and Interprofessional Leadership program at the University of California San Francisco. He will serve as host and facilitator for Conversations that Matter.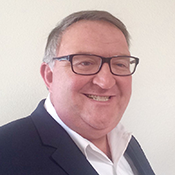 Rob Lawrence, MCMI
Rob has part-time roles as Director of Strategic Implementation for Pro EMS of Cambridge, Mass. and the Executive Director of the California Ambulance Association. Rob is also the Principal of Robert Lawrence Consulting. Rob served as the California COO with Paramedics Plus after nine years as the COO of the Richmond Ambulance Authority. Prior to that, he was the COO for Suffolk as part of the East of England Ambulance Service. He is a graduate of the UK's Royal Military Academy Sandhurst, serving for 23 years as a Medical Support Officer. Rob is the Communications Committee Chair of the American Ambulance Association, a member of the EMS World Advisory Board, and an accomplished writer, broadcaster and international speaker.
Related Events