FirstWatch at Navigator 2021
Note: Due to COVID-19, sessions and times may change. Thank you for understanding.
Tuesday, July 13 | 3:25 pm-4:15 pm Pacific Time
Academy Analytics Presents Dispatch Data in a Dashboard: You Gotta See it to Believe it!
Speakers: Carlynn (Page) Crampton and Scott Kraetsch
Running reports and trying to make sense of it all is so 1990's! Join us for a fun filled enlightening session to discover how having dispatch data readily available can help improve performance, improve quality, and improve results!
---
Wednesday, July 14th | 3:00 pm-3:50 pm Pacific Time
Opening Channels between Emergency Dispatch and Field Response
Speaker: Audrey Fraizer Co-Speakers: Mike Taigman & Johnathan Basset
The other side got your stressed? We went to the sources and surveyed real-life emergency dispatchers and field responders to find out what it takes to build cooperative and supportive working relationships in a shared commitment to patient centered EMS. The results from both worlds might surprise you. Hint, it's not about the protocol.
---
Thursday, July 15 | 11:55 am-12:45 pm Pacific Time
You can Control Your Stress so It Does Not Control You!
Speaker: Mike Taigman
Poorly managed threat stress is a primary cause of most of the serious diseases in the world including strokes, heart disease, cancers, diabetes, obesity, and more. With COVID our stress levels have hit an all-time high. During this highly interactive session, you'll learn quick and easy neuroscience-based strategies to control stress.
---
ARIA RESORT & CASINO
3730 S Las Vegas Blvd, Las Vegas, NV 89158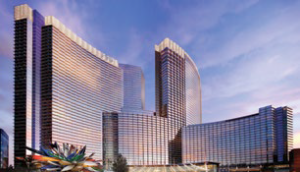 We're so excited to be here with you at Navigator! Are you looking to connect with a specific member of our team while you are here?
Todd Stout, Founder & President
858-395-1728 | tstout@firstwatch.net
---
Marc Baker, Vice President & Partner
619-977-4785 | mbaker@firstwatch.net
---
Terry Fitch, Director of Sales
858-444-0622 | tfitch@firstwatch.net
---
Carlynn Crampton, Regional Manager
385-243-4697 | ccrampton@firstwatch.net
---
Scott Kraetsch, Technical Product Owner
760-849-8260 | skraetsch@firstwatch.net
---
Debbie Gilligan, Director of Product Development
760-658-9843 | dgilligan@firstwatch.net
---
Jim Veskerna, Director of Customer Care
760-658-9854 | jveskerna@firstwatch.net
---
Mike Taigman, Improvement Guide
510-593-5730 | mtaigman@firstwatch.net
---
Phil Davis, Regional Manager
727-432-2312 | pdavis@firstwatch.net
---
Sally Olson-Nelson, Regional Manager
727-463-9968 | sallyo@firstwatch.net
---
Dave Amaya, Regional Manager
913-244-9445 | damaya@firstwatch.net
---
See map below for locations of our FirstWatch booth and Academy Analytics booth.