Find FirstWatch at Pinnacle
We are thrilled to be a Strategic Partner at this year's Pinnacle conference and are looking forward to connecting with you all!
Stop by the FirstWatch Booth #19/20 and say hi, connect with one of our team members, schedule a meeting in our Suite, or sign up for one of FirstWatch Meetings on Thursday. Full schedule below.
Note: This year, due to COVID, we are using our suite for scheduled small meetings only. Please work with any FirstWatch team member to schedule time.
View/download our handouts
---
Sessions we'll be in and FirstWatch Suite hours:
Monday, July 25th
Diving Back into the Shark Tank
8:00 am – 12:45 pm
Rob Lawrence | Tom Judge | Mike Taigman, MA | Ed Racht, MD | Joelle Donofrio-Ödmann, DO | Remle Crowe, PhD
Don't miss the 2022 Shark Tank Power Seminar, returning this year by popular demand. Effective innovation starts and ends with people and requires the use of data to measure effectiveness and progress. Leaders hoping to successfully introduce change must recognize patterns of behavior, mindsets, and output to continually refine the approach. Innovation is an iterative process that never ends, requiring both vision and perseverance.
In this highly interactive seminar, you will collaborate with other participants to develop and pitch an innovation project. You will also hear from leading experts in innovation in public safety and healthcare, share your stories of success and struggles with innovation and leave with specific strategies to help your organization move forward. The session will culminate with a special "EMS Innovation Shark Tank," when groups will present their innovation ideas to a panel of EMS sharks and try to convince them their ideas are worth the investment of time and resources necessary to take your organizations to the next level.
You will learn:
How to encourage innovation in a stagnant organization
How to develop and sustain a culture of innovation
Concepts and take-home strategies that can be implemented immediately
Tools and tricks to help you "sell" innovative ideas to your teams
Faculty include Roxanne Peek, MBA, a partner with Fitch & Associates and CEO of LifeFlight Eagle Air Medical Program in Kansas City, Missouri; Tom Judge, Executive Director and Co-Founder of LifeFlight of Maine; and Mike Taigman, MA, an expert in healthcare improvement strategies and the Improvement Guide for FirstWatch. They will be joined by a panel of EMS "sharks" including Ed Racht, MD, Chief Medical Officer, Global Medical Response, and Rob Lawrence, Director of Strategic Implementation with Pro EMS and Executive Director of the California Ambulance Association. Also circling the tank this year are two new sharks: Joelle Donofrio-Ödmann, DO, who serves as an Associate Professor at the UCSD School of Medicine, and the Deputy Chief Medical Officer for the City of San Diego and the San Diego Fire-Rescue Department, and Dr. Remle Crowe, Director of Research at ESO.
This session will be extended through 12:45 pm and participants will enjoy a special lunch. As we dine, we'll hear the "pitches" from the Shark Tank session and see which ideas win out.
Strategies for Finding Joy in Difficult Times
7:00 pm – 8:00 pm
Mike Taigman, MA | Todd Stout | Abdo Nahmod
"You can't give what you don't have."
—Maureen Bisognano, Former President, Institute for Healthcare Improvement
It's not easy, but it is possible to find joy, peace and calm even in a seemingly never-ending pandemic compounded by staffing shortages and political polarization. During this all-teach, all-learn facilitated dialogue, we'll explore the Institute for Healthcare Improvement's Joy in Work Framework. We will sit together in a circle to share strategies focused on helping each other and our teammates find joy and ease suffering. Mike Taigman is the Improvement Guide for FirstWatch and a nationally recognized educator and writer. Todd Stout is the founder of FirstWatch and deeply cares about workforce engagement and creating a positive workplace culture. Abdo Nahmod, Assistant Vice President at Northwell Health and former Chief of EMS for FDNY, has pioneered new ways to improve employee engagement with timely customer feedback.
Sponsored by FirstWatch.
---
14th Annual FirstWatch EMS User Update Meeting

1 pm – 4 pm
Caxambas Ballroom
Todd Stout | Mike Taigman, MA
FirstWatch is fortunate to work with some of the coolest customers on the planet. They are coming up with new ways to use data to improve the care they provide to patients, deal with staffing issues, deal with ambulance "wall time" problems, implement community paramedic programs, and much more. Inspired by their requests and innovative ideas, our team is constantly creating new triggers, enhancing performance, and inventing new ways to help EMS systems care for their communities, their employees, and the health of their organization.
Please join our gaggle of FirstWatch teammates and customers to learn what's new, swipe cool ideas from each other, and contribute your desires to what we will create in the future.
Open to all interested participants
6:30 pm – 8:30 pm: Visit the FirstWatch Booth #19/20 for the Opening Reception
---
Wednesday, July 27th
10:00 am – 6:30 pm: Visit the FirstWatch Booth #19/20
What's the Impact of Jack Stout's Legacy on Modern EMS?
4:00 pm – 5:00 pm
Mike Taigman, MA | Todd Stout | Guest presenters
Every so often someone comes along and dramatically disrupts our view of how things are or how they could be. Florence Nightingale changed how we think about data in healthcare and inspired the new profession of nursing. Steve Jobs and Bill Gates made it possible for us to have computing easily integrated into our everyday lives. And the late Jack Stout forever changed how we think about the provision of EMS with a focus on patients, performance, accountability and system design. In this session, we will explore the thinking behind world-changing minds, with a focus on Jack's impact on EMS today and how we can harness that energy to build our future.
Special note: Because Jack passed during the pandemic there wasn't an opportunity for an in-person public celebration of his life and career. Jack had a special relationship with Pinnacle and in 2014 was given the Pinnacle Lifetime Achievement Award. His son Todd Stout, Founder of FirstWatch, would like to invite all Pinnacle attendees for a celebration of his life, immediately following the Networking Reception on Wednesday evening. More details to follow.
5 pm – 6 pm: Visit the FirstWatch Booth #19/20 for the evening networking reception
A Celebration of the Life of Jack Stout
Open at 6:30 pm (program starts at 6:50 pm) – 8:00 pm
Banyan Ballroom
Mike Taigman, MA | Todd Stout | Guest speakers
Jack Stout had an incredible impact on the EMS profession—and on many individuals who knew him personally or were affected by his vision. Jack died in July 2020, but because of the pandemic there was no public celebration of his life. Pinnacle awarded him its Lifetime Achievement Award in 2014 and is proud to host this event. His son Todd Stout, founder of FirstWatch, invites everyone at Pinnacle to attend this informal event, to share their stories and to remember his life.
---
Thursday, July 28th
10:00 am – 1:30 pm: Visit the FirstWatch Booth #19/20
A Key Performance Measure in Action: Why the NEMSQA Red Lights and Siren Collaborative Matters
1:15 pm – 2:15 pm
Mike Taigman, MA | Michael Redlener, MD
The alarm bells have been sounded by a "Who's Who" of EMS organizations. EMS uses lights and sirens much more than is safe or indicated. The National EMS Quality Alliance is leading a variety of associations and 50 EMS systems in the first nationwide performance improvement collaborative. The focus is on improving safety for patients, providers and the public in communities across the U.S. and Canada by reducing the percentage of 911 EMS responses and transports where lights and siren are used. A host of experts are involved in this initiative, including Joey Grover, MD, Jeff Jarvis, MD, Remle Crow, PhD, Rick Ferron, Bryan Wilson, MD, Jon Krohmer, MD, Jeff Clawson, MD, Doug Kupas, MD, Brooke Burton, Jeff Goodloe, MD, and Sheree Murphy, NEMSQA's Executive Director. This update will include a discussion about why this initiative is needed and a progress report from the leadership team.
FirstWatch Meeting (please RSVP)
4:15 pm – 5:15 pm: Clinical Accountability Systems, Osprey #3–Level 2
To sign up, please email Liz at lbogart@firstwatch.net
Historically, EMS systems have focused on response time performance requirements. As we evolve to include clinical accountability we need to rethink our approach. Join for a brainstorming session on how we can make this transformation successful.
FirstWatch Meeting (please RSVP)
5:45 pm – 6:45 pm: EMS System Views*, Osprey #3–Level 2
*light dinner, please email Liz at lbogart@firstwatch.net
It's helpful to have a high-level view of the vital aspects of your system. During this brainstorming session, you'll be invited to share what you'd like to keep track of in your system in near real-time.
---
Friday, July 29th
Takeaways from This Year's Pinnacle
10:30 am – 11:30 am
Rob Lawrence | Maria Beermann-Foat, PhD
After a fun, mind expanding and energizing four days at Pinnacle, it can be challenging to sort through and make sense of all the new information and ideas you've absorbed. What long held beliefs were up ended? Which best practices do you want to implement right away? Join internationally recognized EMS leader, writer and broadcaster Rob Lawrence as he returns and is joined this year by Maria Beerman-Foat, a winner of the Pinnacle EMS Leadership Award, to collect, collate and summarize the best practices from the conference.
Last year, Rob produced an article based on last year's session: 'Turning learning into action: Leaders' top takeaways from Pinnacle 2021' where he captured the thoughts of assembled leaders and chronicled the takeaways. This year he plans to do the same and chart the ideas and takeaways from Pinnacle 2022. Last year's session can be found here.
---
View Recording for the Pinnacle Webinar Series:
Rethinking Quality Management from the Top Down
Recorded April 19, 2022 (Runtime 1 hour)
---
Some of our team below. Full list attending Pinnacle, below the cutouts…
---
JW Marriott Marco Island Beach Resort
Marco Island, Florida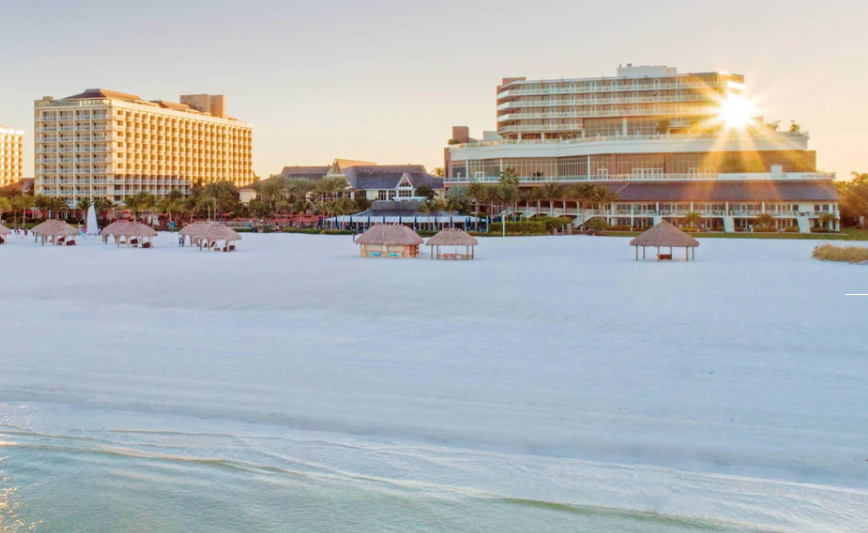 We're so excited to be here with you at Pinnacle! Are you looking to connect with a specific member of our team while you are here?
Todd Stout, Founder & President
858-395-1728 | tstout@firstwatch.net
---
Mike Taigman, Improvement Guide
510-593-5730 | mtaigman@firstwatch.net
---
Katelyn Gilligan, Project Manager
951-719-0176 | kgilligan@firstwatch.net
---
Carlynn C. Crampton, Engagement Strategist
385-243-4697 | ccrampton@firstwatch.net
---
Terry Fitch, Director of Sales
858-444-0622 | tfitch@firstwatch.net
---
Phil Davis, Regional Manager
727-432-2312 | pdavis@firstwatch.net
---
Dave Amaya, Regional Manager
913-244-9445 | damaya@firstwatch.net
---
Sally Olson-Nelson, Regional Manager
727-463-9968 | sallyo@firstwatch.net
---
Armando D. Verdugo, Clinical Specialist
619-386-3784 | averdugo@firstwatch.net
---
Daniel Brown, Product Solutions Owner
559-643-9528 | dbrown@firstwatch.net
---
Jim Veskerna, Director of Customer Care
619-241-3078 | jveskerna@firstwatch.net
---
Darlene Davis, Customer Care Consultant
858-733-1609 | ddavis@firstwatch.net
---
Rob Lawrence, EMS Strategist
661-644-7797 | rlawrence@firstwatch.net
---
Liz Bogart, Conference Coordinator
941-720-2296 | lbogart@firstwatch.net
---
Want to schedule a one-on-one meeting with a member of our team in our Hospitality Suite? Please email sales@firstwatch.net to get a time scheduled.
Find FirstWatch in the exhibit hall layout below: