We, at FirstWatch, have an ongoing commitment to support awareness, promote compassion, encourage inclusion, and always be learning. Please take a look at our featured spotlights below.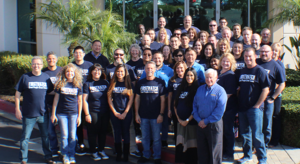 ---
Born in Tijuana, Baja California, Mexico, officially registered as a city of Mexicali native and a city of San Bernardino, California resident at age 2, Silvia Rita Verdugo Fernandez grew up in a traditional Mexican household living in US territory. The later Mexican-American US citizen flourished in a clash of cultures, food, language, holidays, and education. As it usually occurs in bi-cultural individuals, Silvia was expected to be the best of Mexicans and the most devoted of US citizens. As a result, Silvia undertook her basic education within the US education system, while also receiving daily lectures at home from her mother a former elementary and middle school teacher. Language, geography, and history were learned in parallel from the American and from the Hispanic-Mexican point of view. While the at school and the concurrent home lessons were never fun, they did come in handy when Silvia left the States to pursue her medical career back on Mexican ground. Silvia obtained her EMT and Paramedic degree while simultaneously enrolled in Medical School. Her EMS fieldwork and experience would later provide Silvia with a huge advantage against her fellow medical residents and would grant her various accolades.
Upon graduating, Silvia immediately took a job offer and worked as an Emergency Medical Physician. In her pursuit of further education, Silvia then enrolled in a Master's in Public Health program in her alma mater. While enrolling in the MPH program and answering a simple question of "How well do you understand English", Silvia's resume was forwarded to the then, UCSD Global Health Studies department, and after an interview was offered an undergraduate fellowship with the university. Silvia was awarded another 3 postdoctoral fellowships with UCSD and after that accepted a research position where she continued her research with marginalized and vulnerable populations in the cities of Tijuana and San Diego.
During one of those research projects in San Diego, she met the FirstWatch team and the rest is history.