6th Webinar in a Series: Paramedic Chiefs of Canada – COVID-19: National Conversation (Part 2) – April 2nd | Recording and Handout
Jenny Abercrombie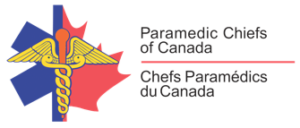 Canadian Paramedic Services National Conversation (Part 2) led by Darren Sandbeck, Senior Provincial Director & Chief Paramedic, Alberta Health Services Emergency Medical Services
Continuing forward from our most recent COVID-19 Webinar, "A National Conversation" where we gathered a brief "snapshot" of current provincial and/or national states on a variety of pressing topics, join us for this next installment delving into a few specific topics more specifically.
This Webinar includes more specific discussions on the following:
PPE Supply Chains
Staff Absenteeism, Isolation and Return to Work Strategies
This conversation was in the tradition originally started with a conference call among Canadian Paramedic and EMS Leaders sharing information during SARS. This highly successful collaboration of information and best practices sharing approach was continued, with help from FirstWatch, during the H1N1 and Ebola outbreaks. This session was led by Darren Sandbeck, and we look forward to everyone's active participation and respective local insights.
Click here to view the recording.
Click here for a pdf of the slides.
Click here for the Introduction to the Staying Informed, Staying Healthy, & Staying in Charge Article Series
Speakers
Facilitators: Kyle Sereda
Webinar facilitation and FirstWatch SitRep: Todd Stout
Guest Facilitator:
– Darren Sandbeck, Senior Provincial Director & Chief Paramedic, Alberta Health Services Emergency Medical Services
Advisors:
– Silvia Verdugo, MD, MPH, Medical Advisor – FirstWatch
– Pam Farber, RN, EMT-P, Public Health Advisor – FirstWatch
For further information visit www.paramedicchiefs.ca