Paramedic Chiefs of Canada – Revolutionizing EMS: New Models of Care to Address Changing Health Care Needs in the Age of COVID | Thursday, January 21st
Jenny Abercrombie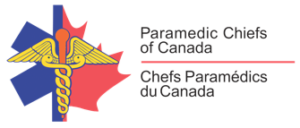 Instructions to join are below the description.
Across Canada, access to appropriate health care is an ongoing challenge, and pressures within our health care system – wait times, hospital overcrowding, patient backlog – have only been intensified by the COVID-19 pandemic. To address these challenges, integrated primary health care teams across the country are working to help patients receive the care they need in their homes and communities, where they are often happiest and healthiest.
In this virtual session, Matt Crossman, Vice President Operations, Medavie Health Services, will:
Explore Mobile Integrated Health models at-work in communities across the country.
Review the evidence and data supporting these models and explore preliminary outcomes.
Review the challenges and opportunities ahead to create capacity for more community-based care during COVID.
Speaker:
Matt Crossman, Vice President, Operations, Medavie Health Services, is responsible for the delivery of paramedic services in Ontario, Western Canada, and Prince Edward Island. Prior to this, he was President and CEO of Ambulance New Brunswick. He was also previously General Manager of Island EMS and Medacom Atlantic.
Session date: Thursday, January 21, 2021
Start time:  10:30am Pacific / 1:30pm Eastern
Duration: 1 hour
Please TAKE NOTE of a few LOGIN Changes highlighted below.
How to Connect with this National Session?
Please accept this email as an electronic invitation to join an Online Presentation.  You may forward this invitation to others who may be interested in participating. All you need to attend is a web connected PC and a telephone.  If your group is meeting in a central location, please consider using a speakerphone and video projector so all attendees can view the presentation and participate in discussion.
Connection information for this Webinar:
Session number: 177 086 7698
Session password: emschiefs
——————————————————-
Please join the training session on your computer BEFORE calling in where possible:
——————————————————-
Enter your name and email address.


• Please consider identifying your "State or Province" followed by your "NAME" in the name section (i.e. SK-John Smith, BC-Jane Doe)

Enter the session password: emschiefs.
Click "Join Now".
Follow the instructions that appear on your screen.
You will be prompted to join the audio conference after you are online with a specific ATTENDEE number. This will facilitate knowing who dialed in and the ability to address you for questions and conversations.
——————————————————-
If you are unable to join by computer, you can call in using this audio conference information:
——————————————————-
Call-in toll number (US/Canada):1-408-792-6300
Call-in toll-free number (US/Canada):1-877-668-4490
Global call-in numbers: https://firstwatch.webex.com/firstwatch/globalcallin.php?MTID=t7a9161bf97b18bd1f8d1271200a6a712  Access code: 177 086 7698
Can't join the training session?
https://collaborationhelp.cisco.com/article/qg8vzfb
To add this session to your calendar program (for example Microsoft Outlook), click this link:
https://firstwatch.webex.com/firstwatch/k2/j.php?MTID=tc17a6db1e635b7eeacc52231f314e011
If the links above don't work to get you into the webinar for some reason, please follow these instructions:
Click or cut and paste the following link into your browser's field:    http://firstwatch.webex.com/training
You will arrive at the FirstWatch WebEx Training Center where today's scheduled meetings are displayed.  Look for a meeting with the same topic as this session and click the "Join Now" link to the right of the meeting topic.
Follow the on-screen directions and enter your Name, Email Address, and the meeting Password: emschiefs.  Press OK.
A WebEx Training Manager window may appear.  Follow the on-screen instructions and install the WebEx software if necessary.  This process may take several minutes. 
A "Join Teleconference" window will appear with a phone number and session or meeting code, and attendee ID.  Dial this number and follow the voice prompts.  The teleconference information is also listed above.
IMPORTANT NOTICE: This WebEx service includes a feature that allows audio and any documents and other materials exchanged or viewed during the session to be recorded. By joining this session, you automatically consent to such recordings. If you do not consent to the recording, discuss your concerns with the meeting host prior to the start of the recording or do not join the session. Please note that any such recordings may be subject to discovery in the event of litigation.
We strongly recommend that you test your PC and WebEx connection in advance. FirstWatch will be happy to help you with any technical WebEx connection issue prior to the scheduled start of the webinar, but will not be able to help once it has started, to avoid delaying or interrupting the session.
Within the Training Center tab, press Setup, then Training Manager, then Set Up. 
Follow the on-screen directions.
If you have any questions, please contact FirstWatch Solutions at: (760) 658-9886 ask for Sara Cinquegrani Cappiello. 
For further information visit www.paramedicchiefs.ca
Webinar Date: January 21 | 10:30am PT / 1:30pm ET