ET3 Notice Of Funding Opportunity (NOFO): Medical Triage Line
Jenny Abercrombie
This is a recording of a ET3 Medical Triage NOFO preparation webinar, held on April 20, 2021. This webinar helped many organizations prepare and submit their response.
For more information from Priority Solutions Inc (PSI) please contact: info@prioritydispatch.net
For more information from FirstWatch please contact: sales@firstwatch.net
For more information on other operational elements (staffing models etc.) for using LowCode and providing ECNS services contact Elaine Messerli-Kelly: elaine@emk-consultants.com
For general questions pertaining to the ET3 application including administrative, budgetary, or program requirements, please contact Laura Rumley at: ET3Model@cms.hhs.gov Please reference "NOFO Inquiry" in the email subject line.
Thank you, we look forward to further supporting you with the ET3 program.
FirstWatch, Priority Solutions, & EMK-Consultants
Webinar Speakers: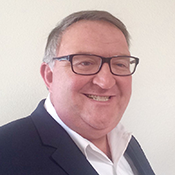 Rob Lawrence, MCMI
Rob has part-time roles as Director of Strategic Implementation for Pro EMS of Cambridge, Mass. and the Executive Director of the California Ambulance Association. Rob is also the Principal of Robert Lawrence Consulting. Rob served as the California COO with Paramedics Plus after nine years as the COO of the Richmond Ambulance Authority. Prior to that, he was the COO for Suffolk as part of the East of England Ambulance Service. He is a graduate of the UK's Royal Military Academy Sandhurst, serving for 23 years as a Medical Support Officer. Rob is the Communications Committee Chair of the American Ambulance Association. Rob is an accomplished writer, broadcaster and international speaker and is a member of the EMS World Advisory Board.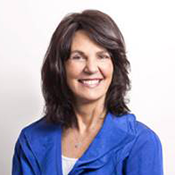 Elaine Messerli-Kelly, BSN-RN
Elaine is a Subject Matter Expert specializing in nurse triage and programs aimed at navigating patients to appropriate care. Elaine and EMK Consultants have partnered with several agencies who are seeking innovative solutions to traditional care which will improve the health of their communities. She works with Priority Solutions and the International Academy of Emergency Dispatch as a Regional ECNS and ECN-Quality Instructor.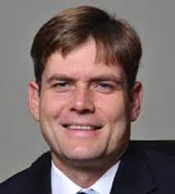 Dr. Conrad Fivaz
Dr. Fivaz chairs the Council of Standards for Emergency Nurse Triage within the International Academy of Emergency Dispatch, the body responsible for the clinical governance of the nurse triage protocols. He fulfills the role of Clinical Director for PSI. He is also a member of the IAED CBRN committee.
He held a position as associate editor of the peer-reviewed journal, Annals of Emergency Dispatch and Response and authored numerous original research papers. He co-authored the clinical triage protocols used in the ECNS system and implemented the system in many countries on 4 continents over a 20-year period.
He qualified as Family Physician in South Africa where his interest and experience in clinical triage medicine started when he worked as emergency physician in a busy tertiary University Hospital's Emergency Department and flight doctor for the "Flight for Life" helicopter service while completing his Masters degree in Family Medicine. He worked as a Family Physician in the UK before relocating with his family to the US.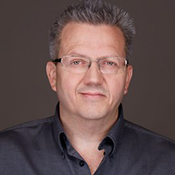 Todd Stout
Todd, president of FirstWatch, is recognized nationally for his leadership and innovation, earning him a variety of awards. He has extensive experience in multiple aspects of EMS, including as a clinician, in dispatch, management and public safety communications software. For the last two decades he has focused on helping public safety and health agencies improve operational performance, clinical care and situational awareness.
Webinar Date: April 20, 2021 | Recording Available