Paramedic Chiefs of Canada – Lights and Sirens; Is It Worth the Risk?
Jenny Abercrombie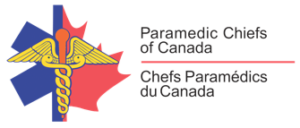 Quality Improvement Methodology for Reducing Lights and Sirens use in EMS
Resources mentioned during webinar:
https://ambulance.org/wp-content/uploads/2022/02/2022.02.14-Joint-Statement-on-Red-Light-and-Siren-Operations-with-Logos-FINAL.pdf
https://www.ems.gov/assets/Lights_and_Sirens_Use_by_EMS_May_2017.pdf
For EMS, the purpose of using Lights and Sirens (L&S) is to improve patient outcomes by decreasing the time to care at the scene or to arrival at a hospital for additional care, but only a small percentage of medical emergencies have better outcomes from L&S use. Over a dozen studies show that the average time saved with L&S response or transport ranges from 42 seconds to 3.8 minutes. – Joint Statement on Lights & Siren Vehicle Operations on Emergency Medical Services (EMS) Responses February 14, 2022
Learn what you can do to reduce the use of lights and sirens in your agency.  Improve patient and provider safety and more effectively manage your resources.
Speakers:
Richard Ferron, ACP, BEd(AdEd), MHM, PhD student
Rick Ferron started his career as a Paramedic in Niagara after graduating from Niagara College in 1991, and has worked as a Primary Care Paramedic, Advanced Care Paramedic, and in various leadership positions leading to his current position as Deputy Chief, System Performance with Niagara Emergency Medical Services. Rick received his Bachelors of Education (Adult Education) degree from Brock University in 2009 and his Masters of Health Management from McMaster University in 2015. Rick is a current PhD student in Health Research Methods at McMaster University. In his current portfolio, Rick is responsible for overseeing quality assurance, quality improvement, training, research and decision support as well as Mobile Integrated Healthcare for Niagara EMS. Follow Rick on Twitter @RickFerron
Kevin Smith, BAppB:ES, CMM III, ACP, CEMC, Chief Niagara EMS
Kevin Smith started his career as a paramedic in Niagara after graduating from Niagara College in 1992 and going on to receive his Advanced Care Paramedic designation from the Michener Institute, Toronto in 1998. Receiving his Bachelors of Applied Business in Emergency Services degree in 2010, Kevin has worked through various levels of the profession to his current position as Chief of Niagara Emergency Medical Services for the past 9 years. Kevin is responsible for overseeing emergency services to the 12 local municipalities that make up the Niagara Region comprising a population of over 425,000 residents as well as over 13 million visitors to Niagara per year. Niagara EMS manages over 90,000 calls for service per year. In addition to the land ambulance and dispatch (ACE) services, Kevin oversees the Emergency Services Division which includes regional emergency preparedness, regional fire coordination, and regional 911 PSAP services. In 2019, Kevin helped lead in the transformation of Niagara EMS to a Mobile Integrated Health (MIH) model of service delivery. In this structure, Kevin leads a team of more than 450 advanced and primary care paramedics, emergency medical dispatchers, nurses, occupational therapists, emergency planners, support and administrative staff. Kevin is active in national, provincial and regional paramedic organizations including the Academy of International Mobile Healthcare Integration (AIMHI) as President and Vice-President of the Paramedic Chiefs of Canada.
Nicola Little (Nikki), ACP, Quality and Patient Safety Officer, Winnipeg Fire Paramedic Service
Nicola started volunteering in rural Emergency Medical Services in 1994, which led her to peruse her now twenty-five-year career with Winnipeg Fire Paramedic Service. Nicola has worked in clinical operations supervision roles in both EMS operations and the 911 Communications Centre. Since 2015, Nicola has worked and studied Quality Improvement and Patient Safety, is a member of the NAEMSP Quality and Safety Course Faculty and is committed to learning that supports patient centered improvement of systems.
Bryan R. Wilson, MD, NRP, FAAEM
Dr. Bryan Wilson is an Emergency Medicine and EMS Physician at St. Luke's University Health Network. He started his EMS career in 2005 in NJ as an EMT. He completed his residency in Emergency Medicine at St. Luke's University Health Network in Bethlehem, PA and his EMS Fellowship at Cooper University Hospital in Camden, NJ. He is board certified in EM and EMS. Dr. Wilson is a member of the NAEMSP Quality and Safety Committee and a member of the NAEMSP Quality and Safety Course Faculty. Dr. Wilson chairs the Eastern PA EMS Region Quality Improvement Committee and is Vice President of the Region's Board of Directors. Dr. Wilson has professional and research interests in quality improvement, patient safety, and early identification of trauma patients in the prehospital environment. He currently serves as the Medical Director for the City of Bethlehem Bureau of EMS.
For further information visit www.paramedicchiefs.ca
Webinar Date: March 24, 2022 | Recording Available