Paramedic Chiefs of Canada Webinar: Advancing Despite Adversity
Jenny Abercrombie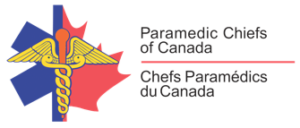 There's no question that increasing resilience for ourselves and our colleagues has amazing benefits. It increases the ability to achieve big goals, improves the quality of relationships while protecting against depression, anxiety, and PTSD. The question is, what actually makes up resilience and how can it be developed effectively? During this session we interviewed Jurie Rossouw an Australian neuroscientist who is revolutionizing how we think about resilience.
Click here to view the recording.
Click here for a pdf of the slides.
Mentioned during the webinar:
Join us for our 5th Webinar in a Series: Paramedic Chiefs of Canada – COVID-19: National Conversation on Employee Quarantine and Other Topics March 26th: Click here.
Join us for our Pinnacle Webinar Series about Resilience on April 21st: Click here.
Executive Resilience: Neuroscience for the Business of Disruption by Jurie G. Rossouw
Working with Emotional Intelligence by Daniel Goleman
Social Intelligence: The New Science of Human Relationships by Daniel Goleman
Altered Traits by Daniel Goleman & Richard J. Davidson
Mindsight by Daniel J. Siegel
Aware by Daniel J. Siegel
Interpersonal-Neurobiology by Daniel J. Siegel
Speakers:
Jurie Rossouw is the CEO of Driven, a leading AI-powered platform that assess and improves personal resilience. Having published multiple research papers in the area of the neuroscience of resilience, Jurie's focus is on building resilience at an individual, organizational, and global level. He has consulted with large banks, airlines, education institutions, mining, and more. Projects ranged from building resilience at cultural levels, through to enhancing business resilience at a process and resource level. Most recently Jurie published Executive Resilience, a book which delves into the neuroscience of organizational cultural resilience, and how resilience will become more important as a skill to thrive in a disruptive environment. Jurie co-authored two research papers on The Predictive 6-Factor Resilience Scale, highlighting a new path to holistic resilience measurement. This work established six domains of resilience, providing a holistic and neuroscience-based view of resilience.
Mike Taigman has focused the majority of his career on helping make things better. As a street paramedic in Denver, he honed his clinical skills caring for patients and helping new paramedics learn to provide solid clinical care with kindness and compassion. As a popular conference educator, author of more than 600 articles in professional journals, and a multi decade Associate Professor in the graduate program in Emergency Health Services Management at the University of Maryland Baltimore County, he's focused on helping professionals save more lives, reduce suffering, and be more effective leaders. As a consultant, Mike has worked with EMS, Fire, and Public Health in 48 of the 50 states, most of the Canadian Provinces, Israel, Palestine, Australia, and throughout Europe. His expertise includes EMS Street Survival, Patient Centered Leadership, and Effective Quality/Performance Improvement. He holds a Master's Degree in Organizational Systems, is an Associate Professor for the graduate program in Emergency Health Services Management at the University of Maryland Baltimore County and is part of the faculty for the Institute for Healthcare Improvement.
For more Paramedic Chiefs Webinars visit: https://www.paramedicchiefs.ca/webinars/