Paramedic Chiefs of Canada – Navigating Mandatory Vaccination Policies
Jenny Abercrombie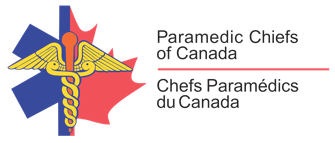 View/Download Slides:
Navigating Mandatory Vaccination Policies – Intro
Since vaccinations have become available as a resource to fight the COVID-19 virus, many organizations are faced with growing challenges on how to mitigate evolutions of vaccinations and the workplace, especially as the workforce, society and economies open up and cyclic waves of infections continue to occur. This session offers perspectives on what to know as you develop, implement, and manage the many variables of legislations, health orders, collective agreements, policies, etc., on vaccination polices.
Speakers: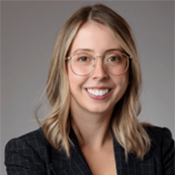 Shane Buchanan and Zoe Johansen-Hill are lawyers with MLT Aikins LLP, a full-service law firm with 240+ lawyers serving Western Canada from offices in Winnipeg, Regina, Saskatoon, Edmonton, Calgary & Vancouver. Shane and Zoe each maintain a general labour and employment practice. They provide an understanding of the issues faced by business leaders and provides practical solutions to all areas of labour and employment law including issues related to COVID-19, collective agreement interpretation, workplace policies, discipline and discharge, employment contracts, OH&S, workers' compensation, labour standards and human rights.
Shane and Zoe will discuss how employers across Canada are looking for guidance on implementing vaccination policies and dealing with exemption requests. What will these policies mean for organizations and employees moving forward? They will provide an overview of the different types of vaccination policies and look at the legal risks associated with them. They'll also discuss a number of issues related to implementing vaccination policies, including how to respond to medical and religious exemption requests.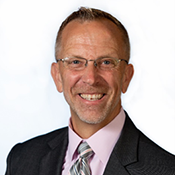 Scott A. Moore, Esq. has been in the emergency medical services field for nearly 30 years. Scott has held various executive positions at several ambulance services in Massachusetts. Scott is a licensed attorney, specializing in Human Resources, employment and labor law, employee benefits, ambulance service reimbursement, and corporate compliance matters. Scott is the Human Resources & Operational Consultant to the American Ambulance Association (AAA) and frequently lectures at EMS conferences. In addition, Scott created Newton 360, a performance feedback and operational efficiency mobile platform designed specifically for EMS agencies.
Scott will provide a brief comparative US overview about who is subject to these new rules and what steps they will need to take to be compliant. Additionally, he will discuss the basic elements of a legally compliant workplace vaccination program, the importance of having a trained professional to manage and document accommodation requests, the need for an individualized approach to engaging in the interactive process with requesting employees, and the practical challenges as experience by an experienced EMS leader.
For further information visit www.paramedicchiefs.ca
Webinar Date: November 18 | Recording Available