At Issue with the Paramedic Chiefs of Canada – A panel discussion on the current state of the Paramedic Workforce
Jenny Abercrombie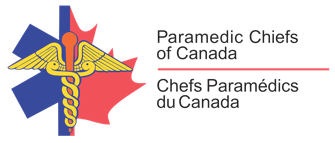 Recorded April 27, 2023
While not isolated to the healthcare profession, pressures from the Paramedic Workforce are trending as one of the biggest issues for Paramedic Services (EMS) across Canada. From a noticeable increase in retirements, resignations, burn-out, low graduation rates to the challenges of the NEXT Generation labor force, health and wellness and work-life balances, there are growing pressures on how to address the dynamic environment of recruitment and retention in the Paramedic Workforce.
Watch this moderated panel discussion between varying perspectives of the paramedic workforce and gain a better understanding of the challenges, opportunities and strategies to tackle them.
Panelists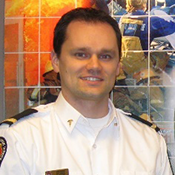 Ryan Sneath, Deputy Chief Winnipeg Fire Paramedic Service
Ryan Sneath has been working in EMS for over 23 years and has experience leading diverse teams in both Provincial and Municipal environments and spent two years as the Executive Director for Emergency Response Services with Shared Health in Manitoba. Ryan is currently the Deputy Chief of Operations for the Winnipeg Fire Paramedic Service where he coordinates and leads all aspects of EMS and Fire services delivery, utilizing evidenced based practices to ensure the highest quality of service delivery. Ryan was a leader the development of Winnipeg's Community Paramedic Program improving access and improved health outcomes for individuals accessing these services. Ryan has a Baccalaureate Degree in Nursing from the University of Manitoba, is a certified Advanced Care Paramedic, and is in the process of completing his Masters of Health Administration through the University of Regina.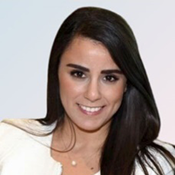 Réa Francis, Talent Leader, Healthcare Recruitment Strategy | Medavie
Réa brings thirteen years of experience in recruitment, her expertise lies in international recruitment, recruitment marketing, and developing and implementing long term recruitment strategies. Currently working at Medavie as the Talent Leader focusing on the healthcare recruitment strategy, Rea works collaboratively with both local and international schools and governments to develop a diverse pipeline while promoting the Medavie Brand. Previously, she led the Talent Acquisition team for NTT across 9 sites in Canada and an offshore site in the Philippines. She also worked as a Talent Acquisition Manager for the Four Seasons Hotel, was the Head of Recruitment for a multinational engineering firm, and Acting Manager for one of the top recruitment firms in the middle east. Rea holds a Bachelor Degree in Business with a major in Human Resources from the American University of Technology in Lebanon.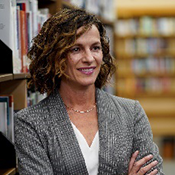 Genelle Payant, HR Leader and Founder Spark People Solutions
Professor of HR at Saskatchewan Polytechnic, Board of Directors for CPHR SASK
Genelle has been practicing human resources for 25 years. She has over 15 years of senior and executive level human resource experience with Marriott Hotels of Canada where she worked as a Director of Human Resources in both Calgary and Edmonton. In 2010, Genelle returned to her home province of Saskatchewan and founded a human resource consulting practice, Spark People Solutions, located in Moose Jaw. She is passionate about creating work environments where people and business thrive. Genelle works to achieve this through a thoughtful, customized and professional approach to human resource and service strategies. In 2019, she accepted a position at Saskatchewan Polytechnic where she teaches classes in the HR Diploma program.  Genelle has her Bachelor's Degree in Administration from Athabasca University and obtained her CPHR designation in 2011 and serves on the Board for CPHR Saskatchewan.
Moderator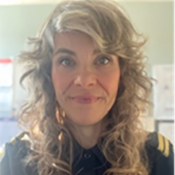 Nikki Little, Quality and Patient Safety Officer, Winnipeg Fire Paramedic Service
Devoted to EMS for almost 30 years, Nikki has fulfilled many roles as a paramedic, including Advanced Care Paramedic, District Chief of Paramedic Operations, 911 Communication Supervisor and Quality and Patient Safety Officer. Nikki has a passion for patient-centered quality improvement of systems and has advocated for policy advances in the areas of opioid overdose, patient safety, and team communication. Nikki has dedicated to improve the quality and safety of patients with non-transport dispositions, patients experiencing Acute Coronary Syndromes (with particular focus on gender disparities in care). Nikki is in her sixth year as faculty of the National Association of EMS Physicians Quality & Safety Year-Long course.
---
If you have any questions, please contact FirstWatch Solutions at: (760) 658-9886 ask for Sara Cinquegrani Cappiello.
For further information visit www.paramedicchiefs.ca
Webinar Date: April 27, 2023 | Recording Available