How to assess and heal your stress-damaged relationships
Jenny Abercrombie
A crowd-sourced educational stress management experience with Mike Taigman and Angela Leath for cops, firefighters, EMTs, paramedics and correctional officers
Register now to view the on-demand webinar
Have you ever thought, "stress management would be easier if other people weren't involved?" You are not alone. If you were going to create a recipe for high tension in friendships and family, a pandemic along with widespread civil unrest and deeply polarized politics would be the perfect ingredients. The pandemic year (March 2020 to March 2021) has left many relationships strained and some shattered.
During this interactive all-teach, all-learn Lexipol on-demand webinar (Register Now), Mike Taigman, co-author of "Super-Charge Your Stress Management in the Age of COVID-19;" Angela Leath, a mental health fitness training specialist; and Lexipol Editorial Director Greg Friese facilitated a conversation with police officers, firefighters, EMTs, paramedics, 911 telecommunicators and corrections officers on the tactics for reconnecting, healing and building new connections with the people you care for most. Join Mike, Angela, Greg and your public safety colleagues to listen and learn.
Meet the facilitators
Mike Taigman, Improvement Guide for FirstWatch, uses more than four decades of experience to help EMS leaders and field personnel improve the care/service they provide to patients and their communities. Mike is co-author of "Super-Charge Your Stress Management in the Age of COVID-19."
Angela Leath is the owner and founder of Leathalminds, LLC, a mental fitness and consulting business. Leath specializes in mental fitness training and critical incident stress management program building for first responders, military/veterans, businesses, educational institutions and community members.
Greg Friese, MS, NRP, is the Lexipol editorial director, a paramedic, an author, an outdoor enthusiast and a runner.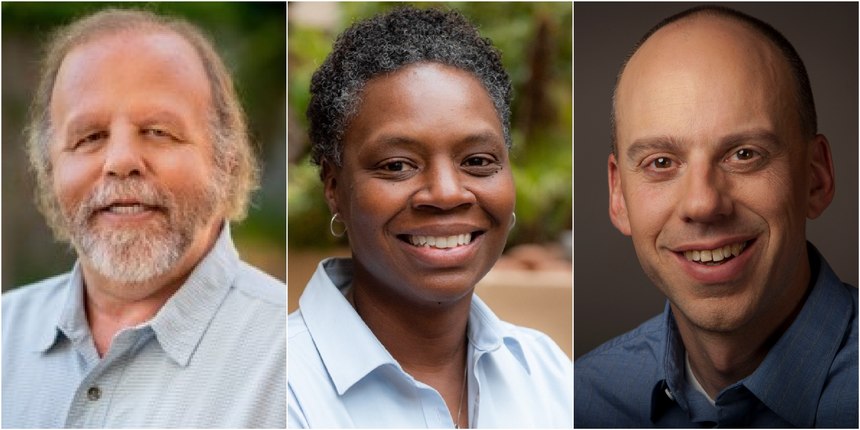 Mike Taigman, Angela Leath, and Greg Friese