Resilience Dialogues – July 9th, 2021
Jenny Abercrombie
Resilience involves the ability to handle stress, bounce back, and move forward in life. The challenges of the last year highlight the need for individual, organizational, and collective resilience. We've learned a lot about how to build resilience and improve your ability to deal with all kinds of stress. These dialogues are open forums to explore resilience, all the things that cause stress in our lives, relationships, and more. Please join us for these monthly interactive sessions where everyone, including family members, is welcome. They will be held the second Friday of the month at 9am Pacific Time.
Special Guests: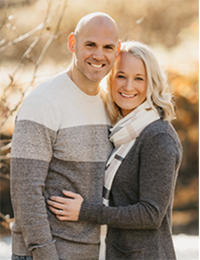 Dr. Brooke Lundquist, Ph.D., LMHC
Associate Professor of Counseling, Northwest University, Kirkland, WA
Mental Health Counselor, InLife Clinic-Redmond, WA
Dr. Brooke Lundquist is currently an Associate Professor of Counseling and the Clinical Director for the Master of Arts in Clinical Mental Health Counseling at Northwest University in Kirkland, WA, where she has worked for the past 14 years. In addition, Brooke is a Licensed Mental Health Counselor at InLife Clinic in Redmond, WA, where she works with first responder individuals, couples, and their families. She is also trained in EMDR and Gottman Couples Therapy. Brooke currently serves as the Mental Health Professional for the Redmond Fire Department Peer Support Team. She also regularly presents on mental health topics for paramedic students at the University of Washington and Harborview Medical Center's Paramedic Training Program in Seattle.
Brooke was first introduced to the fire department family over 20 years ago when she met and started dating her husband, Ryan. Brooke and Ryan have two daughters and as a family they enjoy spending time hiking and swimming, baking, travelling, doing Crossfit and are actively involved in their church.
Ryan Lundquist
Deputy Chief of Operations
Snohomish Regional Fire and Rescue, Monroe, WA
Ryan Lundquist is currently the Deputy Chief of Operations for Snohomish Regional Fire and Rescue. He began in the fire service in 1997 as a firefighter and was assigned to a ladder station. In 2000, Ryan graduated from paramedic school and worked as a medic for sixteen years. Ryan promoted to Lieutenant in 2007 where he was an integral leader, training and mentoring newly hired firefighters. In March of 2014, Ryan was on-duty when the Oso Landslide killed 22 civilians. As part of the Snohomish County Technical Rescue Team, Ryan was assigned for the next eleven days as a rescue group supervisor, an experience that gave him a deeper desire to normalize the toll that traumatic events can take on first responders. In 2016, Ryan was promoted to Battalion Chief where he further served to train and inspire newly promoted company officers in his organization. After a merger of two organizations that created Snohomish Regional Fire and Rescue in 2020, Ryan was promoted to the Operations Chief where he supports almost 250 line personnel working from 11 fire stations and protects 175,000 community members. Chief Lundquist has a Master's Degree in Business Administration from Northwest University in Kirkland, WA.
Facilitators: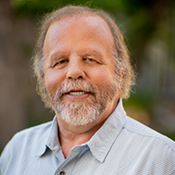 Mike Taigman
Mike has worked in emergency services since 1974. He has a deep interest in stress management, resilience, and the science of how to make things better. He serves as the Improvement Guide for FirstWatch and teaches improvement science in the graduate programs at UCSF and UMBC. He's the co-author of Super Charge Your Stress Management in the Age of COVID-19.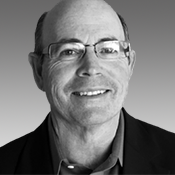 Kevin Hammond
Kevin holds a Master's Degree in Counseling Psychology with an emphasis in Positive Psychology and trauma in early childhood development. He has decades of experience in leadership development and resilience training. He co-leads the ResilientFirst program for FirstWatch.
Webinar Date: July 9 | Recording Available