What Academy Analytics Can do for You: What Treasures Are Hiding in Your Data? | May 26, 2021
Jenny Abercrombie

Data is key to making informed decisions and strategic improvements. Priority Dispatch Corp. (PDC), the International Academies of Emergency Dispatch (IAED) and FirstWatch, the data analytics and improvement company, teamed up to create Academy Analytics (AA), a program that makes it easy to track, view and use your data, whether for individual team members or the entire emergency call center. From increased preparedness to streamlined workflows to mitigating training issues, you'll be amazed at how AA can help. Leslie Janzen, Analyst for Priority Dispatch, was joined by leadership from Cy-Fair Fire Department in Harris County, Texas, to explore how their organization uses AA.
Panelists: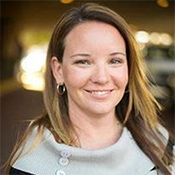 Angela Burrer
Angela is district chief of communications for Cy-Fair Fire Department in Harris County, Texas—the only dual accredited center of excellence in the county. She has been an Academy EMD and EFD user since 1996, and uses Academy Analytics in key performance indicators and developing call processing statistics. An active member of the Emergency Fire Standards Committee and Priority Dispatch's regional implementation team, Angela holds a master's degree in human resource management.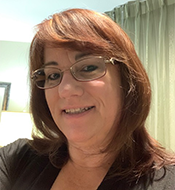 Leslie Janzen
Leslie is an experienced Analyst, Curriculum Designer, and Project Coordinator.  Motivated to see her clients reach their goals, she takes pride in providing the best data analysis for her clients. As an Analyst and Project Coordinator, her goals include identifying trends and evaluating data to assist her clients in increasing protocol compliance and potential process changes to increase efficiency within the communications center and field operations. Leslie has been recognized by Priority Dispatch Corporation as Contractor of the Year in 2019 for her commitment to helping her clients achieve success.
Facilitators: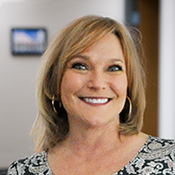 Carlynn (Page) Crampton
A regional manager at FirstWatch, Carlynn has more than 30 years of public safety experience, including serving as a communications center manager, where she led her organization to become one of the first Accredited Centers of Excellence, through the International Academies of Emergency Dispatch (IAED). She went on to become the Associate Director of IAED, where she advocated for the profession and helped scores of 911 centers also become accredited.
Scott Kraetsch
As a technical product owner for FirstWatch, Scott works with the product development team, focusing on the more technical aspects of product development and design. He earned his degree in information technology at The University of Phoenix before continuing on in his career as an EMT and emergency dispatcher in Fresno County, California for several years. Prior to FirstWatch, Scott spent nearly two decades working as a software engineer in the public safety space.